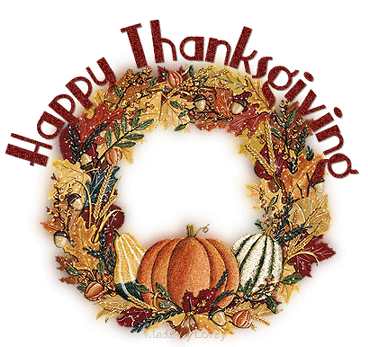 I know here in America folks are busy with preparations for our Thanksgiving holiday, I am too. We will be hosting dinner at our home this year. We usually celebrate Thanksgiving at my sister's home and we host Christmas. But due to unforeseen circumstances, we'll have both this year! I am expecting family to start arriving later on today and I still have a few things I need to get done, but I wanted to take a moment to tell you all how much I appreciate you taking the time to visit my blog and leave me wonderful and encouraging comments. It really means a lot to me.
If you are celebrating Thanksgiving, I wish you a very happy and memorable day. Enjoy your familiy and eat plenty of yummy food. Remember, there are NO calories on Thanksgiving Day! We really do have a lot to be thankful for, don't we?
Since I will be taking a few days off from creating to spend time with my family, I wanted to share a small slide show from Thanksgiving 2007.
Happy Thanksgiving, everyone!
Blessings~