Are we having fun yet?!! I am so busy with last minute projects and gift wrappings, I can not concentrate on creating!! As a home schooling family, I gave the girls the entire month of December off. We would really enjoy the season, baking, watching our favorite Christmas shows, decorating...whatever. This year is a bit different with both girls in school. Vic has her last final tomorrow and SweetP has her last day on Friday. Both of them will be off until mid January and I am so looking forward to spending a lot of time with them. But right now...I've got so many little things, just pecking at me and I need to get them handled, so...I am going to wish each and every one of you a very Merry Christmas and I will be back after the holiday. Enjoy your time with your families. Merry Merry Christmas!
Click
HERE
for a little something special from Me to You...
Thanks for stopping by today. Stay warm...'cuz baby, it's cold outside!!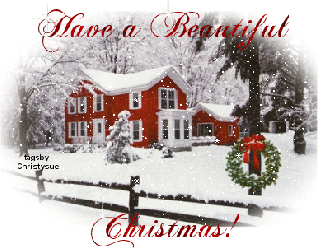 Blessings~