Hola Amigos! Quiero desear a cada uno de ustedes una muy segura del Cinco de Mayo! ¿Cuáles son tus planes para el día de hoy, nada especial? Sea cual sea el día tiene para usted, le deseo lo mejor!
Here is the translation for those of you who did not take 7 years of Spanish...
Hello Friends! I want to wish each of you a very safe Cinco de Mayo! What are your plans for today, anything special? Whatever the day holds for you, I wish you the best!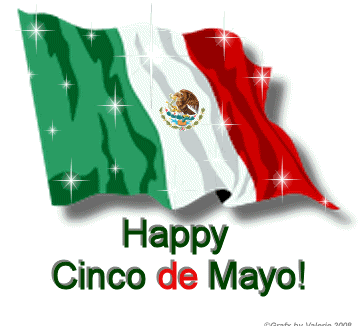 Blessings~